Illinois Appellate Attorney Robert G. Black
Attorney Profile: Robert G. Black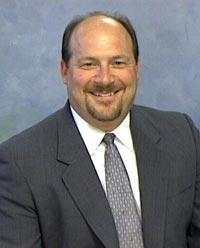 With over 30 years of experience as an appellate litigator, Attorney Robert G. Black has established himself as one of the most well respected appellate lawyers in the state of Illinois. He is a Past President of the Illinois Appellate Lawyer Association. Among his peers and within the legal community, Attorney Black is regarded as having one of the best reputations as an appellate practitioner in the state.
Experienced Appeals Attorney
After graduating with distinction from The John Marshal Law School in Chicago, Illinois in 1985, Attorney Robert G. Black was admitted to the Illinois State Bar Association. He served as an attorney in the appellate department of a multi-lawyer firm for 6 years before entering into a partnership practice. Attorney Black has been a solo practitioner in a private practice since 1995. In his career, he has handled over 250 matters in the reviewing courts.
Appellate Services in Illinois
The Law Offices of Robert G. Black, P.C. is focused entirely on civil appellate services in the state and federal court system. Our firm provides general appellate litigation and related counsel. We work with appellants and appellees as well as trial attorneys. Our services include:
Serving as lead counsel
Serving as co-counsel

Writing briefs

for appeals
Editing briefs for appeals
Researching briefs and

oral arguments

Consultation on strategy
Analysis of appellate arguments
Robert Black is also of counsel for Day & Robert, P.C.
If you are in need of an appellate lawyer to take over, join or consult on your case, contact us at the Law Offices of Robert G. Black, P.C.. No case is too big or small for our firm to handle.
Illinois Appellate Attorney Robert G. Black
Attorney Profile:
Robert G. Black