ROBERT G. BLACK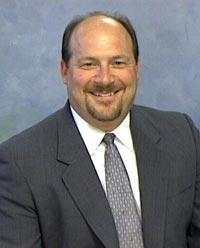 Law Offices of Robert G. Black, P.C.
101 North Washington Street
Naperville, Illinois  60540
Phone: (630) 527-1440
Fax: (630) 527-1660
Email: This e-mail address is being protected from spambots. You need JavaScript enabled to view it
Practice Areas:
General appellate practice and related counsel, for matters on appeal or leading to appeal, including post-judgment motions and case-dispositive motion practice. Briefing, research, and argument at all levels. General appellate counsel, including in concert with trial counsel. Writing and editing of briefs on appeal or matters leading to appeal, with supporting research as necessary. Analysis and consultation in cases on appeal or potential appeal. Experience handling in excess of 300 matters in the reviewing courts.
Legal Experience:
Briefed and argued numerous matters in the Illinois Appellate Court, the Illinois Supreme Court, the U.S. Court of Appeals, and courts of review of several other states.
Professional Experience:
LAW OFFICES OF ROBERT G. BLACK, P.C.
Naperville, Illinois, March 1995 to present.

General appellate litigation and related counsel. Appellate practice on a contract or referral basis in all areas. Consultation for matters on appeal or leading to appeal, including appellate procedure. Editing of appellate or other briefs, research, briefing, and argument in all courts. Consultation and review.

COLLINS & BLACK
Naperville, Illinois. Partner, January 1994 to March 1995.

Engaged in appellate practice. Consulting work for cases on appeal or in anticipation of appeal. General trial support litigation services.

HINSHAW & CULBERTSON
Chicago, Illinois, and Lisle, Illinois. January 1988 to January 1994.

Civil practice, primarily in the firm's appellate department. Handled matters related to insurance coverage disputes, defense of governmental entities, personal injury actions, defense of attorney malpractice actions, health care, medical malpractice.

APPELLATE COURT OF ILLINOIS, 4TH JUDICIAL DISTRICT
September 1985 to December 1987.

Judicial Law Clerk and Staff Attorney.
Professional Associations:
Illinois Appellate Lawyers Association
Elective offices:

President, 2000-2001
Vice President and President-Elect, June 1999-2000
Secretary, June 1998-June 1999
Treasurer, June 1997-June 1998
Board of Directors, May 1995-June 1997.

DuPage County Bar Association

Chair, Appellate Law and Practice Committee,
2013-2014, 1993-1994

Board of Directors and Editors, Publications Board,
1991-1995; 2002

Illinois State Bar Association

DuPage County American Inns of Court
Other professional experience:
Appointed by Illinois Supreme Court as sole lawyer-representative out of Second District to advisory committee on Supreme Court Rule 23.
Admission to Practice:
State of Illinois, 1985
U.S. District Court, Central District of Illinois, 1985
U.S. Supreme Court, 2009
U.S. Court of Appeals, Seventh Circuit
Educational Background:
The John Marshall Law School, Chicago, Illinois
Juris Doctor, with distinction, June, 1985 (Top ten percent)

Honors: Order of John Marshall
John Marshall Law Review, 1983-1985

Bradley University, Peoria, Illinois

B.S., cum laude, Journalism, May, 1981
Publications:
Past contributor to DuPage County Bar Association magazine, including a "Case Law Update" series. Regular speaker on appellate procedure and practice, including in ISBA-sponsored seminars.
Notable decisions:
Johnson v. Johnson, 2017 IL App (1st) 160684-U
Francisco v. Kozeny, 2014 IL App (2d) 130677-U (affirmance of judgment in excess of $5.1 million)
Wingo v. Rockford Memorial Hospital, 292 Ill.App.3d 896 (2d Dist.1997)(affirmance of verdict in excess of $10 million)
Muno v. Condell Med. Ctr., 383 Ill. App. 3d 688, 891 N.E.2d 495 (2008) (obtained affirmance of judgment in excess of $6 million, including under defenses raised pursuant to the Good Samaritan Act)
BMO Harris Bank, N.A. v. Wolverine Properties, LLC, 2015 IL App. (2d) 140921
JPMorgan Chase Bank, N.A. v. Earth Foods, Inc., 238 Ill.2d 455, 939 N.E.2d 487 (2010)
Kelly v. Orrico, 2014 IL App (2d) 130002 (reversal of judgment against clients)
Reliable Fire Equip. Co. v. Arredondo, 2011 IL 111871, 965 N.E.2d 393
In re Marriage of Piegari, 2016 IL App (2d) 160594
Cmty. Bank of Elmhurst v. Klein, 2014 IL App (2d) 121074
In re Marriage of Tamburo, 2015 IL App (2d) 140864-U
West Suburban Bank v. Advantage Financial Partners, LLC, 2014 Il App (2d) 131146
Perkey v. Portes-Jarol, 2013 IL App (2d) 120470
In re Marriage of Bates, 212 Ill.2d 489, 819 N.E.2d 714 (2004)
Gurga v. Roth, 2011 IL App (2d) 100444, 964 N.E.2d 134
Forest Pres. Dist. of Du Page Cnty. v. First Nat. Bank of Franklin Park, 2011 IL 110759, 961 N.E.2d 775
First Am. Bank Corp. v. Henry, 239 Ill. 2d 511, 942 N.E.2d 1262 (2011)
Childs v. Pinnacle Health Care, LLC, 399 Ill. App. 3d 167, 926 N.E.2d 807 (2010)
In re Estate of Pellico, 394 Ill. App. 3d 1052, 916 N.E.2d 45 (2009)
Qureshi v. Ahmed, 394 Ill. App. 3d 883, 916 N.E.2d 1153 (2009)
In re Marriage of Steel, 2011 IL App (2d) 080974, 977 N.E.2d 761
Kingbrook v. Pupers, 202 Ill.2d 24, 779 N.E.2d 867 (2002)
Pielet v. Pielet, 407 Ill. App. 3d 474, 942 N.E.2d 606 (2010), aff'd in part, rev'd in part, 2012 IL 112064, 978 N.E.2d 1000
Sullivan v. Edward Hosp, 209 Ill.2d 100, 806 N.E.2d 645 (2004)
Seven Bridges Courts Ass'n v. Seven Bridges Development, Inc., 306 Ill.App.3d 697, 714 N.E.2d 601 (2d Dist. 1999)
People ex rel. Birkett v. Chicago, 202 Ill.2d 36, 776 N.E.2d 875 (2002)
Hermesdorf v. Wu, 372 Ill. App. 3d 842, 867 N.E.2d 34 (2007)
State Farm Mut. Auto Ins. Co. v. Universal Underwriters Group, 182 Ill.2d 240, 695 N.E.2d 848 (1998)
Cangelosi v. Capasso, 366 Ill. App. 3d 225, 851 N.E.2d 954 (2006)
Forest Preserve Dist. of Du Page County v. Brown, 323 Ill.App.3d 686, 753 N.E.2d 1110 (2001)
In re Marriage of Ricketts, 329 Ill.App.3d 173, 768 N.E.2d 824 (2002)
In re Marriage of Capitani, 368 Ill. App. 3d 486, 858 N.E.2d 547 (2006)
In re Marriage of Sproat, 357 Ill. App. 3d 880, 830 N.E.2d 843 (2005)
Barrett v. Fonorow, 343 Ill.App.3d 1184, 799 N.E.2d 916 (2003)
Giagnorio v. Emmett C. Torkelson Trust, 292 Ill.App.3d 318, 686 N.E.2d 42 (1997)
Ellig v. Delnor Community Hospital, 237 Ill.App.3d 396, 603 N.E.2d 1203 (1992)
Other Associations:
Exchange Club of Naperville, August 1996 to present

President, 2014-2015
President-Elect, 2013-2014
Board of Directors, 1998-1999, 2013-Present
Secretary, 1997-1998

Planning and running fund-raising events for the prevention of child abuse, including Naperville Ribfest. Co-chair of Allocations Committee, charged with distribution of grants in excess of $420,000 in a given year, to deserving not-for-profit agencies engaged in the prevention of child abuse and domestic violence.

Prevent Child Abuse - Illinois

Board of Directors, June 2015 to present

Plainfield Athletic Club
Other Professional Experience:
Peoria Journal Star, Reporter and Editor, 1978-1981
Palos Regional Newspaper, Reporter and Editor-In-Chief, 1981